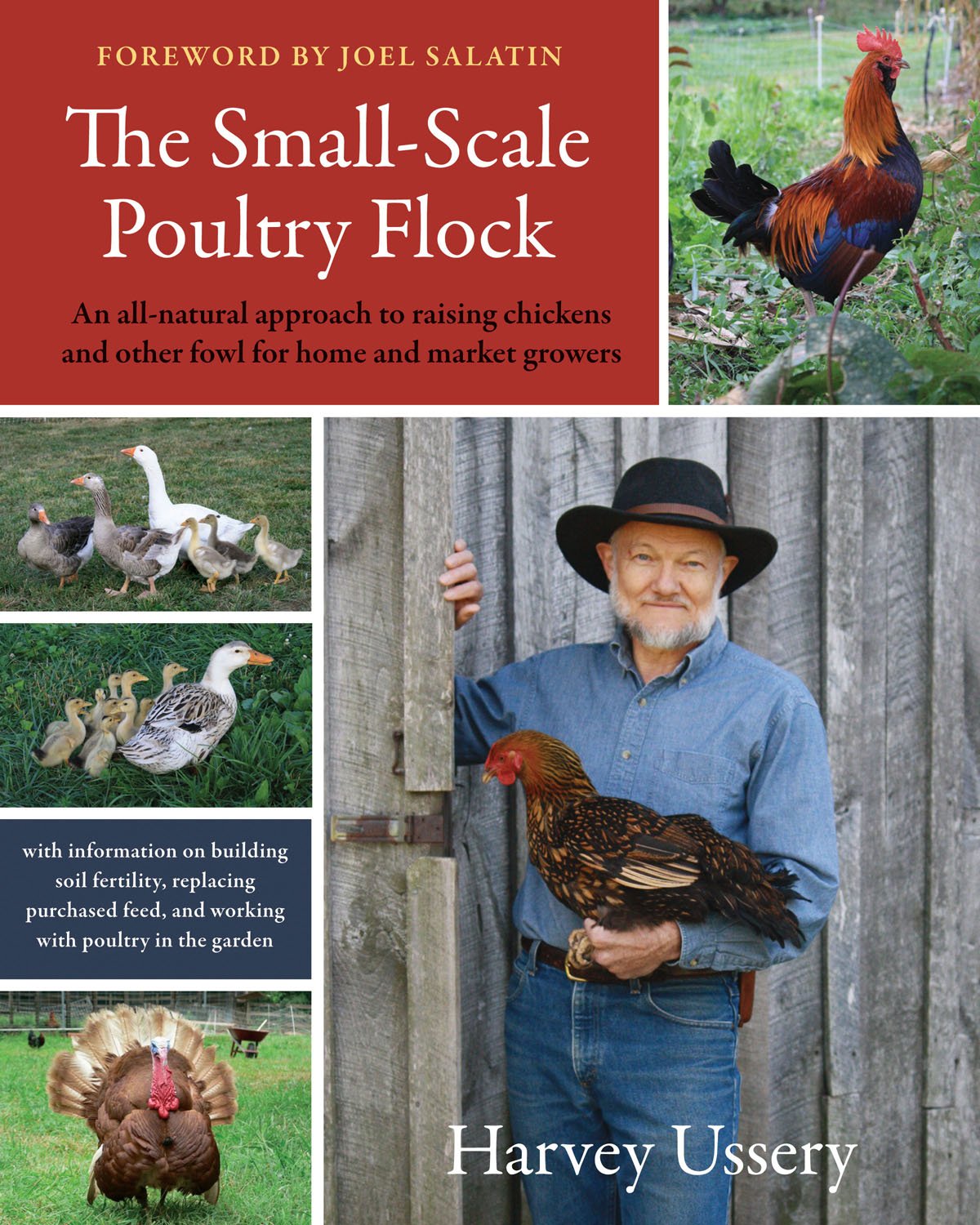 As I mentioned in my
book review
of
The Small-Scale Poultry Flock
, I received two complimentary copies of this book. So I'm hosting a giveaway to share the bounty with my readers. This is a fantastic book for all homesteaders, urban chicken-keepers, and those who have yet to acquire their first small flocks. If you haven't seen my review of it from last week, you may want to check that out. By all means, do visit the author's website,
The Modern Homestead
. It's full of thoughtful insights and useful information for anyone interested in moving towards self-sufficiency on a small acreage.
I mentioned that there was other news to do with Harvey Ussery. I was thrilled to hear that he would once again be speaking at PASA's
Farming for the Future Conference
, which I attend each year in early February. Hearing Harvey's presentation at this conference four and a half years ago was what inspired me to start my own backyard flock. But then, to my utter amazement I got an email from him a few weeks ago asking if I would like to co-present with him during his all day pre-conference homesteading track. I went through a rapid series of thoughts and reactions, all centering on my paltry amount of experience as a homesteader compared to his two and a half decades in this vocation. I was floored, honored, uncertain, hesitant, and thrilled. In the end, I provided plenty of caveats, but ultimately said yes. So! I'm going to be presenting at next year's conference if only as a junior member to a seasoned and top-notch speaker.
I've encouraged my local-ish readers to attend this conference before, and I've written up
summaries
of
things
I've
learned
from this event in past years. Now I can say, come introduce yourself to me at the conference. Even if you've already read (right here on the blog) much of what I'll be talking about, you will learn a lot from Harvey Ussery, and I guarantee you'll come away loaded with enthusiasm and motivation.
Onwards to the giveaway. Up for grabs is one copy of
The Small-Scale Poultry Flock.
This is not exactly a freebie giveaway; I want something in exchange for your chance to win. I'm asking for a comment with your best frugality, homemaking or small-scale homesteading tip. I want to see some creative ideas here, people, not the obvious beginners-level ideas you find in the most simplistic magazine articles. Tell me your secrets for saving energy, making a delicious meal on a dime, a great gardening trick, a labor-saving tip for any part of the homestead, a special recipe you use for canning, lacto-fermenting, or curing the foods you put up, or anything else clever you've come up with that fits in a homemaking or homesteading category.
Tedious stuff you should read anyway:
One entry per person. Entries for this giveaway will be accepted until Wednesday, October 19th at 6pm, Eastern time. You
must
either be signed in to some account that will easily and obviously lead me to a way to contact you, or else leave a means of contact in your entry comment. Anonymous comments that do not include an email address will not be considered as entries for the giveaway. Winner will be chosen randomly from all valid entries, which must contain the aforementioned tip. The winner will need to disclose (privately, to me only) full name and mailing address. I'm opening the giveaway this time to readers from overseas, so get your comment-entries in. I'll announce the winner by Friday, October 21st. If I can't reach the winner in a couple of days, I'll select another and try again until it all works out.
Good luck!
Edit
10/19/2011:
Comments are now closed.